All review...
---
Deeper (Chirp, Pro+, Pro, Start) Fish Finder Comparison Review 2021
Posted by Andrew Law (5/13/2021)

The Deeper Brand fish finders come in 4 different models. Each is designed for different types of fishing. We will breakdown all their differences and tell you what each one is best used for.
This cast-able fish finder not only does it allow you to see the structure for everything within your casting distance, it will also show you the fish in the water as well! If you are new to fishing & are are new to this concept, fish finders are a commonly used device to help boat fisherman know the contour of the water as well as a way to identify structure on the bottom of the water as well. Who would not want an advantage of seeing the contour of the water and marking actual fish before even having to cast a lure.
Here are all the major differences between the models.
| | Chirp | Pro+ | Pro | Start |
| --- | --- | --- | --- | --- |
| Price | $299 | $239 | $189 | $99 |
| Sonar Cone Angles | 47°, 20°, 7° | 55°, 15° | 55°, 15° | 40° |
| Element Separation | 0.4" | 1" | 1" | 2" |
| GPS | no | yes | no | no |
| Fast Charge | yes | no | no | no |
| Saltwater support | yes | yes | yes | no |
| Battery size | 950mAh | 850 mAh | 850mAh | ? |
| | | | | |
The Chirp is highest priced option for a reason. Even though it lacks GPS, its hardware for scanning is superior. That mean its scanning precision of 0.4" makes it much better at telling the difference between weeds,structure, and fish. The Chirp does a much better job at determining bottom hardness whether it is made up of silt, rock, weeds, etc.
This is the preferred model for boat fishing if you plan on using this like a standard fish finder because of the accurate element separation is the highest its class at 0.4". This boost in target separation between 0.4" on this model and 1-2" on the other models is a significate difference. That is a 2.25x multiplier in clarity for your display. This does have the benefit of having 3 cone degree angles which if you plan on fishing deeper water, this extra angle section option is a valuable feature. It has the narrowest option beam of 7°. It has superior scanning separation of 0.4" & 3 cone scanning angles. Great for ice fishing.
Deeper Pro+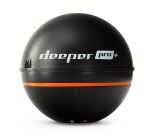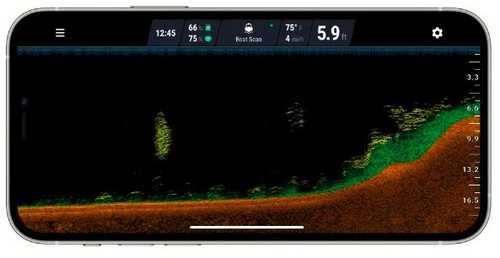 This is the goto model for most applications of fishing because of its well rounded performing nature. You can't go wrong with this option as well. Both this and the Chirp model do well from shore. The detailed display mimics that of common boat level fish finders.
Deeper Pro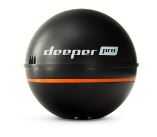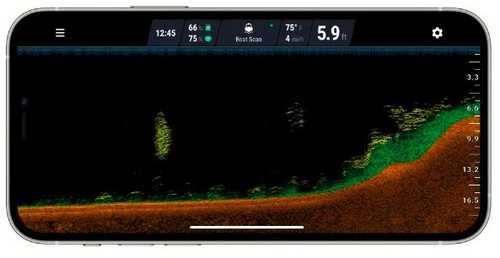 If you don't feel to the need to have the custom depth mappings while fishing, the Deeper Pro carries almost all the same technical and physical specs of the Pro+ except for the GPS. It is a good option if this does not appeal to you and you just want have the professional fish finder display still. You can save a little bit of money if you forgo from the Pro+ down to this model. It has the same display detail as the Pro+.
Deeper Start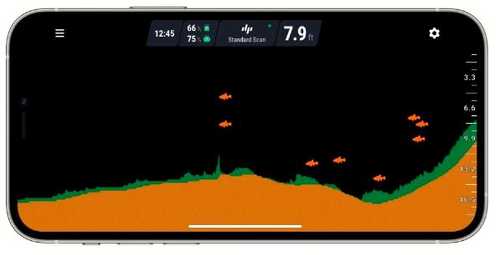 I think at this price point of $99 is if you really just want to test out this kind of product without sinking too much money into it. I would only use this from the bank, not from a boat. The display does not closely mimic a real fish finder and looks more rudimentary. The 2" separation isn't a big deal if you are mostly looking to purchase this unit for the purpose of knowing the general water depth and water temp. I would only recommend going with this option if saving money is your biggest concern. It still does accomplish the same basic tasks, just not as precisely as some of its more expensive counterparts. I think the lack of detail on the display makes me lose confidence its ability to accurately detect fish & structure properly.
Conclusion: Choose the one that best suits your needs! they have 4 different models for a reason. I am sure you be happy with your purchase, it is a game changer for fisherman. This is a product that will take your fishing game to a whole new level. Let technology help you catch more fish! Thanks for reading this topfishingnetwork article. Good luck fishing.

Liked this article? Share it: