All article...
---
Basic Fishing Gear needed to start Bass Fishing
Posted by Andrew Law (4/21/2021)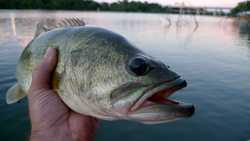 Fishing is a great hobby that can be daunting at first to know what gear you really need to get started. Hopefully this article can help you understand what you need to start bass fishing and succeed in catching your 1st fish! There are 2 main tactics when it comes to bass fishing: using artificial lures(example: plastic worms, grubs, crankbaits, or swimbaits) or using live bait such as minnows or worms. Both have their benefits and drawbacks and are worth trying out.
Here are our recommended starter items for bass fishing:
Fishing License for the state you will be fishing in (usually available in 1 day, 2 day,3 day or yearly license bundles)
Medium action spinning rod and reel combo
Fishing line 8-12 lb test (monofilament or fluorocarbon)
Fishing Hooks assortment

1/0 & 2/0 EWG(extra wide gap) hooks
1/0 Drop shot hooks

Bait (live or artificial)

live bait - worms or minnow are good choices
Aritifical/Plastic baits - plastic worms, chatterbait, crankbait, etc.

Terminal Tackle

bobbers for live bait
split shot & drop shot weights for artificial

splitshot
drop shot pencil weights 1/4oz - 5/8oz

Pliers with a line cutter
Fishing licenses are purchased on a state to state basis and can be bought usually in 1 day, 2 day, 3 day or yearly packages. The cost of the 1 day license is usually less than $20 and there are a couple of designated days every year that don't require a fishing license at all to encourage new people to try out fishing. These can be purchased online directly from your state's Department for Fish and Game website.
Get your fishing license online for your specific state: https://www.takemefishing.org/get-a-fishing-license/#stateList
A medium action spinning rod and reel combo is recommended because it can handle most basic fishing baits and techniques moderately well. It is a good all-around useful combo to have. It is best to master the spinning reel before moving on to a baitcaster. Even as a well-seasoned fisherman I still use spinning reels regularly.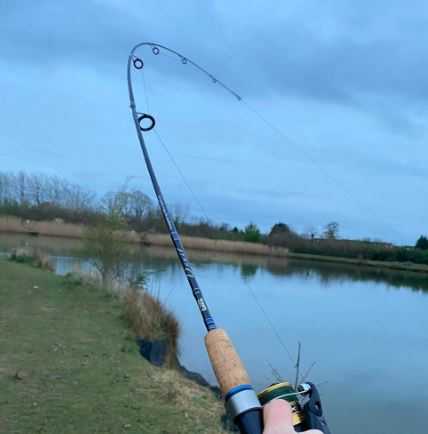 Pliers are useful in cutting fishing line, removing hooks from the fishes mouth more easily, or even removing hooks from your own clothing(this happens unfortunately as a beginner fisherman)
While there are a lot of different types of rods, reels, fishing line, lures, hooks, and weights out there, it is best to start with items close to what we have recommended as it will accommodate the most variety of situations, lures, gear, etc. Having both live and artificial baits on your fishing experience will give you an opportunity to try out both and see which one works well for you and your fishing waters.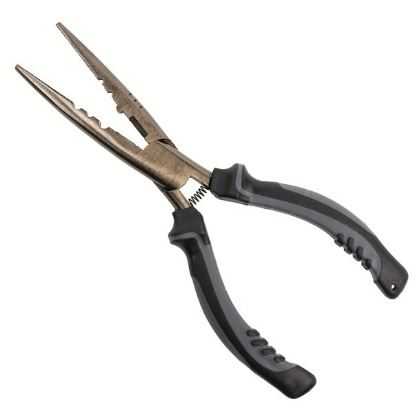 Presentation with Live Bait
When working with Live bait, the typical beginner presentation is a hook with a worm or minnow on it along with a bobber higher up on the line so that the bait is sitting in the water at the desired depth. This allows the live bait to move around and impart "action" that will cause a fish to bite and eat it. When this happens, the bobber will move, or sink and that is when you will want to set the hook.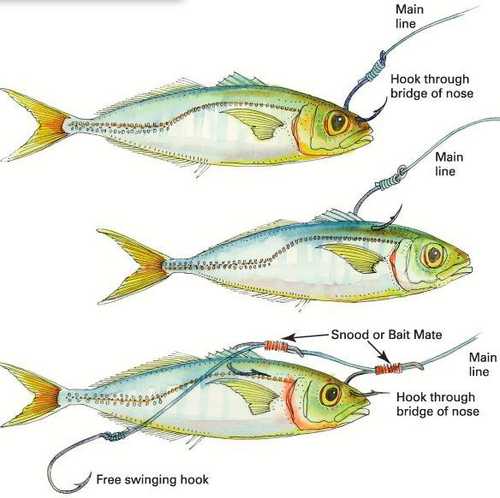 Presentation with Artificial Bait
Presentation with an artificial bait can vary from bait to bait. These differences usually are the result of differences in hook style. With a drop shot, you will be sliding the bait across the bottom and shaking your rod to impart action to the worm trying to mimic a lively real worm. This will consist of a pencil weight at the bottom, with a drop shot hook about 12 inches above that weight with an artificial worm hooked on there. The drop shot rig is a bottom focused presentation so there will be no need for a bobber.
With a swimbait or crankbait, you will be letting the bait sink to the desired depth and retrieving the lure in various patterns or "cadences". For example, you can reel in the bait quickly, stop and go, yo-yo the bait up and down, etc.
Explore our other articles to continue to learn more!
If you would like to learn more in depth about certain topics, we have countless articles that can help explain all of that. We have both beginner level articles that can teach you anything from how to properly cast or how to tie a fishing knot, and more advanced articles like understanding the different between swim jigs and chatterbaits, as well as varying your fishing cadence to catch more fish.
Liked this article? Share it: