All review...
---
Garmin Force Trolling Motor Review vs Lowrance Ghost vs MotorGuide Tour Pro
Posted by Andrew Law (4/21/2021)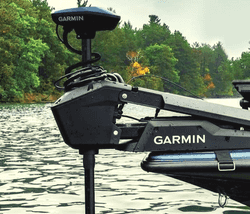 In this article I will review the Garmin Force trolling motor while comparing it to the Lowrance Ghost & MotorGuide Tour Pro to help you decide if this $3100+ piece of equipment is the right choice for you.
This top of the line trolling motor has been available to fisherman since August 2019 and comes in just 2 flavors. a 50" and 57" adjustable height shaft. A trolling motor is one of your most important tools as a boat fisherman as it allows you to control your boat positioning and is how you will be moving around the lake most of the day. Making the right choice here is an important one. This is my review of the Garmin Force Trolling motor 1 year after running it.
Garmin Force Features list: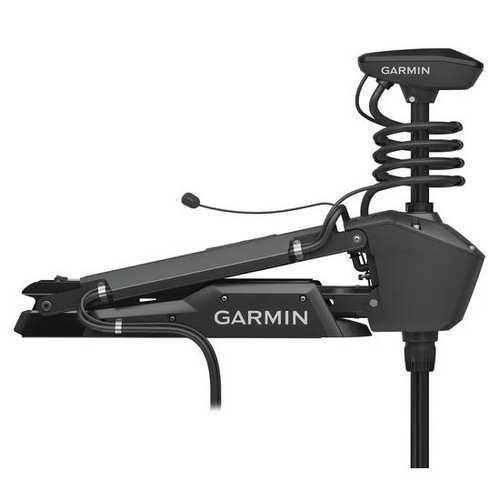 I don't want to spend too much time outlining these features below because this is information you can find anywhere on the web.
Brushless motor for a industry best low decibel operation. The brushless feature helps increase thrust, decrease battery usage, and decrease motor sound.
Wireless foot pedal that runs off 2 AA batteries that last over 1 year. Can be hard wired if desired. Has 20 power settings. 0% to 100% in 5% increments per click of the wheel.
Ability to handle both 24V or 36V battery systems automatically. Other Brands only support 1 or the other.
Wireless integration with Garmin chartplotters and sonar devices including support for the Garmin Livescope Panoptix.
Integrated transducer that supports traditional CHIRP sonar, Garmin high frequency UHD ClearVu and SideVu imaging. Same frequency support as competitor's.
GPS spot lock handles strong current well.
Wireless handheld remote with additional gesture control abilities. Great option for those with limited mobility or disabilities.
Competitor Comparisons & Analysis
---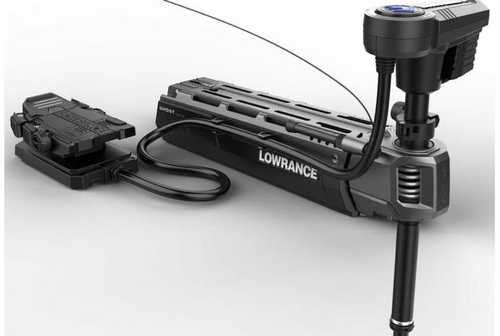 The
Lowrance Ghost
is the most obvious 1st comparison to make. This is also a brushless wireless trolling motor that was released around the same time and retails for $2999. They both come with 3 year warranty and boast approximately 85lb thrust with 24V. While on paper these 2 motors seem to have similar specs, I have noticed some big differences in real world testing. I think the 3 biggest differences between the 2 motors here is
the actual on water pulling power/thrust,
top speed,
underwater sound levels emitted.
Because each of these companies did their own standards for measuring thrust, they all claim to have better performance than one another. However, multiple independent tests have shown clear differences in performance. The Garmin Force on the water tops out at around 3.8mph. Its surprisingly strong. The Lowrance Ghost tops out at about 3.25mph under the same conditions. While this 0.55 mph difference seems small in number, it is a substantial 15% advantage in speed for the Garmin. The Garmin also has about 20-30lbs of extra pulling power as well. This thing is powerful and has no problem pulling my boat through the thick of it even with the stock blade. The think the biggest difference that should not be overlooked is how noticeably more quiet the Garmin Force is underwater than the Lowrance. While I don't have decibel level readings for both motors, the difference is substantial. Knowing how far sound can travel through water, this difference is unavoidable to ignore. You can hear the clear difference in sound levels in this following YouTube video. Watch a 10 sec clip of each. Each link is timed up to the underwater footage.
Link to Lowrance Ghost Underwater Noise Test https://youtu.be/AppbA3glA68?t=823 Link to Garmin Force Underwater Noise test https://youtu.be/AppbA3glA68?t=700
| Lowrance Ghost Underwater Noise Test | Garmin Force Underwater Noise Test |
| --- | --- |
| | |
Battery Usage: One of the big benefits of having a Brushless motor is the efficacy in battery usage. We all know how important it is to have a trolling motor that lasts an entire day. Even on a 24V system with 2 new marine 27DC batteries after a 6 hour fishing day, we usually end up at around 80% battery left when we go to charge it back at home. That speaks volumes to how long you can run this motor without having to worry about running out of juice. When we were using 1 older Marine battery and 1 new one, we did see battery issues where we were running out of juice by the end of a 6 hour day, but after changing that out to 2 fresh batteries, it is clear that issue was caused by a bad battery and not a power hungry trolling motor. I don't even give low battery power a single thought when I am on the water fishing.
One thing I did like about the Lowrance was the ability to customize & program buttons on the foot pedal to your liking. I believe it is also possible to choose which side the activation button the foot pedal is on for those who are accustomed to having it one side or the other. If the remote control is something that really peaks your interest, it is good note that the Lowrance remote control must be purchased separately at a cost of $99 while this is something that is included by default with the Garmin Force. The Garmin gesture remote control is something that is exclusive to Garmin.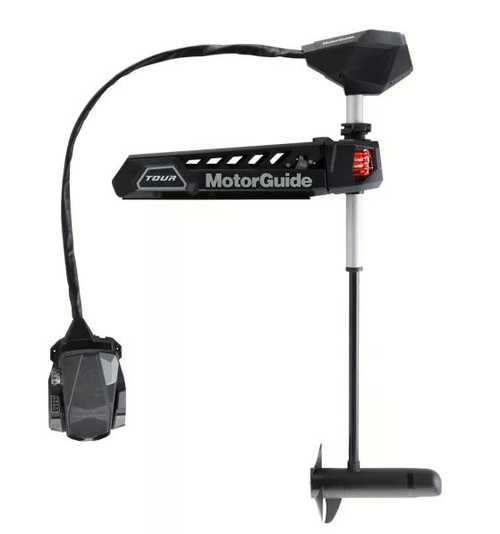 Motorguide Tour Pro is also often put into the same comparison bracket with the Lowrance ghost and the Garmin force and retails for $2600. I am a huge fan of the Motorguide trolling motors in general and think they as a brand have great reliability. Some the standout unique features of the MotorGuide are the true cable steering and the full breakaway shaft. In terms of performance comparisons, I think the Motorguide is close in quietness to the Garmin due to the true cable steering even though it is not a brushless motor especially when it comes to pivoting the motor direction. Even though they are the only 1 of 3 that is not brushless, their design moved the motor to the head of the shaft which greatly helped reduce the underwater noise their motor put off. This was a great and often undervalued design choice they made. Their Tour Pro model was originally what I had been planning on purchasing but a few details made me change my mind.
Motorguide Tour Pro is not brushless. I wanted to have the latest trolling motor tech.
Does not have any remote control abilities.
Does not have auto storage motor positioning rotation
Does not have wireless Chartplotter integration with Garmin.
Cons of the Garmin Force Trolling Motors:
---
While there are a lot of positives, I think pointing out the flaws is also equally important to give a more rounded review.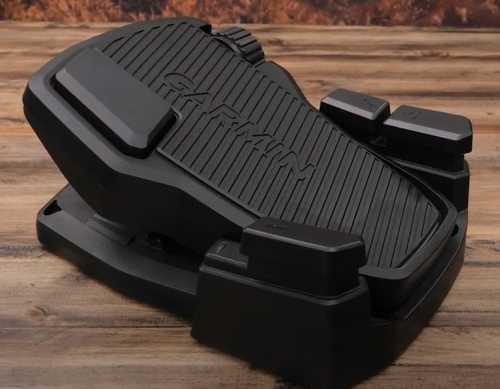 I think the thing I don't like the most about the Garmin trolling motor is the resistance of the foot pedal. It is fairly soft and has a ever so slight delay in movement translation between the foot pedal and the motor head turning. Furthermore, the wireless of the foot pedal is great but i wish the tension on the foot pedal could be increased significantly to mimic that of cable steered versions. Transitioning from a MotorGuide to this Garmin was noticeably different and the placement of the button on the foot pedal being on the left for Garmin did take some getting used to. This is not interchangeable like on the Lowrance Ghost foot pedal.
While the gas struts do help give some lift assistance, I think think the MotorGuide does have the Garmin beat in this regard. The Garmin lift assist does help, but is not effortless. The location of the foot pedal activation button is not interchangeable like it is on the Ghost. Another feature the Garmin lacks is the 360 breakaway shaft. Both MotorGuide and Lowrance have this feature. As for the weight of the unit itself, some would say the heavy weight of the unit is a drawback but I see that as a testament to its strong metal chassis build. Garmin weighs in at 75 lbs while the Lowrance weighs in at 65 lbs.
LiveScope compatibility: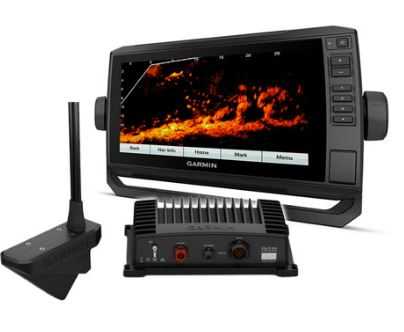 If you are a fan of cutting edge technology, you are probably familiar with the Livescope from Garmin and Lowrance. Most pro fisherman that aren't sponsored by one brand or the other would say that the Garmin LiveScope Panoptix System greatly outperforms the Lowrance Livescope. Especially when it comes to reducing the noise on screen. Read some reviews, watch some videos, and I think you will agree as well. If this new cutting edge sonar type is in your future plans it makes sense to go with the trolling motor that is compatible with the livescope option that you are likely to buy in the near future. This futureproofing may or may not be important depending on how this technology develops. These Livescope Panoptix are only compatible with their own branded trolling motor.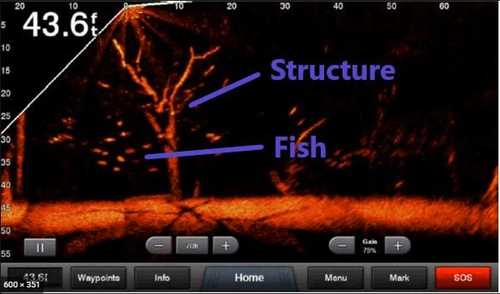 Most Underrated Feature:
Automatic lower unit alignment on retrieval.
Why I choose this over the Competition: Some of the subtle features that are often undervalued are some of the big reasons why I choose this trolling motor over the competition. My personal opinion of Lowrance Fishfinder products is I find their sonar clarity & User Interface to be subpar to that of Humminbird and Garmin. That compiled with the underwater sound difference made it clear to me that Lowrance was out. It was going to be either MotorGuide or Garmin. The Garmin won out as I knew going into the trolling motor buying decision I was most likely going to have a complete Garmin Graph system. It is impossible to ignore also that having the integrated transducer made choosing the Garmin Fishfinders even easier. The MotorGuide is $500 cheaper though which is a considerable chunk of money that shouldn't be overlooked. Also, while I don't currently have a LiveScope option, it is nice to know that I have that option if I want to add that in the future.
Importance of Fishfinder planning: I think another deciding factor for everyone considering buying a trolling motor in this price range, should be which sonar/fishfinder system do you plan on using. As integrated transducers become more and more common in high end trolling motors, figuring out the fishfinders you plan on pairing with your motor is as important as ever. Each brand integrates best with their own products and loses functionality if mismatching with various brands into the same ecosystem. These systems can be complex especially as you build it out with 2-3 sonar units onboard. Keep in mind what fishfinders you plan on using alongside your trolling motor. Factor in those units cost towards your complete system. I found the technology on the Garmin and the Humminbird to be too similar for me to want to spend $100s more on Humminbird. This saved me probably close to $600 with a 2 fishfinder system. If you used to be a Lowrance or Humminbird user before, I highly recommend you at least do some comparisons with Garmin.
Conclusion:
---
While I ended choosing the Garmin Force Trolling motor over the Lowrance Ghost and MotorGuide Tour Pro, I can still see good reasons why someone else might go with those other trolling motors. If you are highly invested in the Lowrance fish finder systems, it might make sense to purchase that product despite what I perceive to be some shortcomings. Or if cable steering is an absolute must, then maybe the MotorGuide Tour Pro is the way to go. I am more than happy with my decision to go with the Garmin Force Trolling motor and have no regrets. Its probably safe to say, any of these trolling motors will impress as they are huge upgrade from what else is available on the market. I hope this information helps you make a decision on your future trolling motor.
Let me know what trolling motor you decide on and what you do and don't like about it. If you are wondering whether spending this amount of money is worth it, I think it is worth it considering how often and reliant we as fisherman are on our trolling motors day in and day out.
Liked this article? Share it: