All article...
---
Peacock Bass - Where to fish for Peacock Bass in Florida
Posted by Andrew Law (5/9/2021)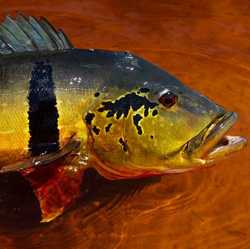 Peacock bass are a special rare type of bass that are only found in a few places in the United States & can only be found otherwise in their native country of South America. They are brightly colored and feature gold, green, orange, and yellow. Peacock bass are native to South America but were introduced to United States to Florida 1st. This is back in 1984. They were first introduced to Florida due to their requirement for warm water. They were also introduced to Kauai and are the only 2 places in the United States that have these rare bass.
Generally, peacock bass can be caught using the same tackle as largemouth bass. Plastics worms are the exception and do not typically work well for peacock bass. Live bait like large minnows or shiners work well. Since they are highly aggressive, they like moving baits and are well known for causing huge explosive top water bites. They are known for putting up better fights than Largemouth or smallmouth bass!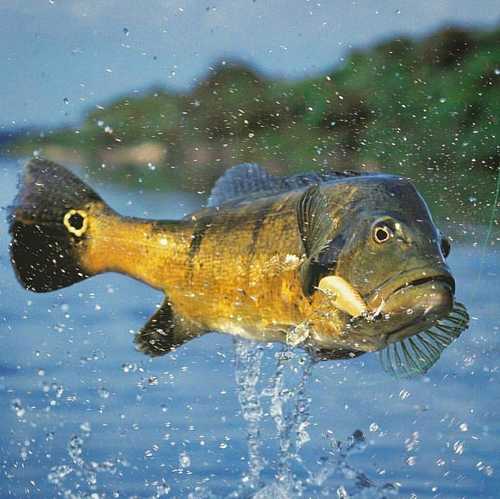 Because of their extremely attractive colors and limited availability, they are a highly sought after gamefish and many would love a chance to chance this kind of fish.
Here are some locations in Florida that have peacock bass that you should keep as an option.
Miami Airport Lakes, Miami Just south of the Miami airport are a collection of lakes that will hold peacock bass. Red-tailed hawk lake, Lake Mahar, & Blue Lagoon Lake.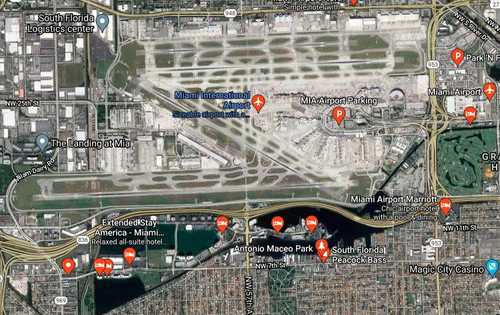 Canals: Broward County & Dade County Personally I think these types of canals are you best bet if you will be fishing from the bank. These types of canals run along highways, neighborhoods, & roadways. Snapper Creek, C-103, & Black Creek are some worth checking out on google maps.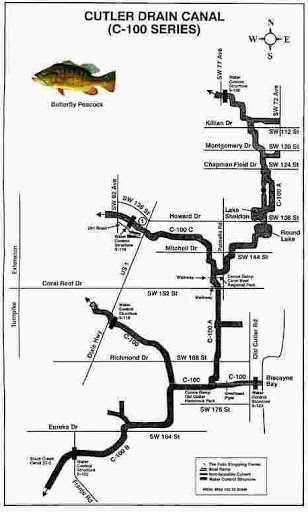 Lake Ida, Delray Beach Lake Ida is another chain of lakes that hold peacock bass.
Markham Park, Fort Lauderdale This is a 600+ acre lake chain with plenty of canals & peacock bass.
Golden Gate, Naples Located between the Evergales national park, Marco island, & Naples this place in south Florida has miles & miles of drainage canals.
Bel Aire Canal, Miami / Lake Osborne Lake Osborne is a 350+ acre collection of lakes in palm beach county.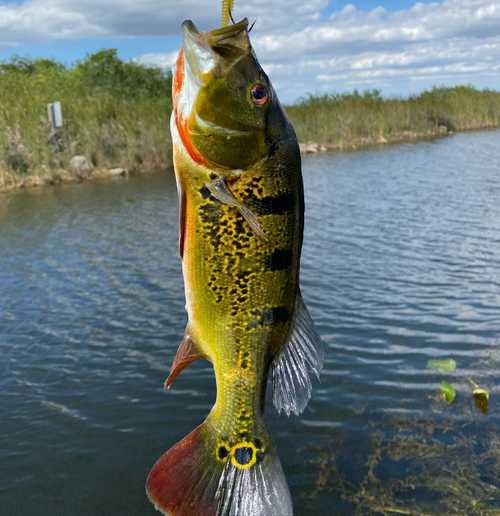 If you are lucky enough to have an opportunity to fish for this rare type of bass, you should do so!
Peacock Bass Products:
Liked this article? Share it: