All article...
---
Ned Rig Fishing 101
Posted by Andrew Law (4/28/2021)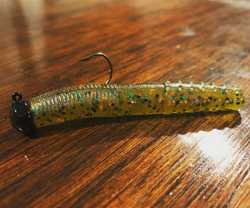 The Ned Rig is a relatively new way to fish a soft plastic stick bait. It is something that surprisingly did not really exist before a few years ago. So if you are new to fishing or have not don't much studying recently on new fishing techniques this is definitely one to learn and use! It can catch a variety of species including bluegill, crappie, bass, & catfish.
It consists of a smaller than usual stick bait threaded onto a 1/16-1/4oz jighead.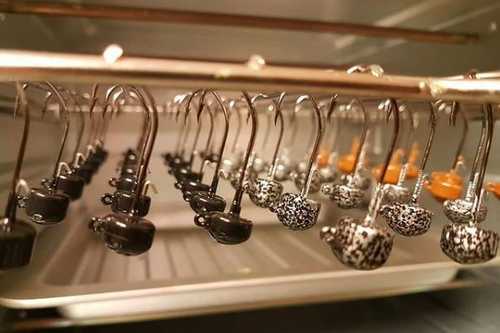 The jighead is usually in a mushroom cap shape. While normal standard 5" stick baits can be used if cut in half, there are now baits that are specifically designed to be fished on a Ned rig. These Ned rig baits are designed to float to help impart more action and so the tail end of the bait will point up as you work it along the bottom.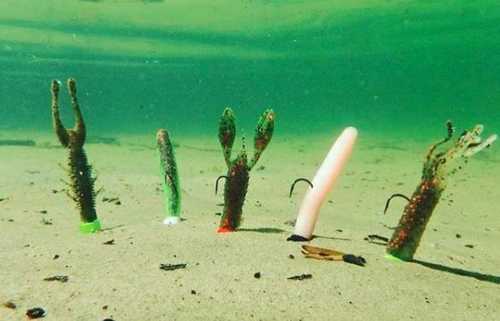 The Fishing idea behind this rig is that this lightweight jighead flows & glides down into the water in a slow natural pattern. It is great near hard cover structure when fished on slack line.
As you can tell, this definitely is more of a finesse technique so a 5'6" to 6" medium-light spinning rod is what I would recommend using. Stick with 4-6lb test as well.
How to Fish the Ned Rig: While this is a bottom bouncing, hopping, and dragging bait, it is good to know beforehand that this finesse tactic is known as a "no-feel presentation". This means since it is such a lightweight bait, you need to know how your bait moves when you twitch your rod, since you wont get much feedback from such a lightweight lure.
Here are some common techniques you can use for working the bait. Hopping the bait, or inching it along the bottom slowly.


As such with the lack of feel, the bites can also be hard to detect. So keep close eye on your bait on the fall as strikes commonly happen on the fall.
While this can be fished like a finesse jig, it is important to note that setting the hook should be done a little differently. Instead of setting the hook upwards in typical fashion, it works more effective to just start reeling when the bite is present or with a side sweeping hookset similar to what you would use on a circle hook.
There is a lot to like about this rig, the simplicity, the cost effectiveness, & high versatility to catch finicky fish. No matter where you live in the US, this is a technique worth trying out! It might just turn into your most effective presentation.
Liked this article? Share it: