All Q&A...
---
Should I be casting upstream or downstream
Posted by Andrew Law (4/26/2021)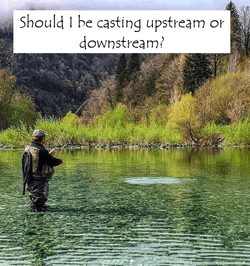 Regardless of what species you are fishing for, whether that be bass or trout, or some other river dwelling fish, it is important to fish the current properly to attract more bites. In general you will want to cast upstream and allow your bait to flow downriver naturally.
This is because fish will be facing into the current holding in place. For example if there is log you want to hit, cast upstream from it and allow the drift to carry your bait into the target area. Keep your extra line out of the water to keep the presentation natural and let the current wash it directly towards the target.
Liked this article? Share it: